Celebrating CreaTV's 15 Years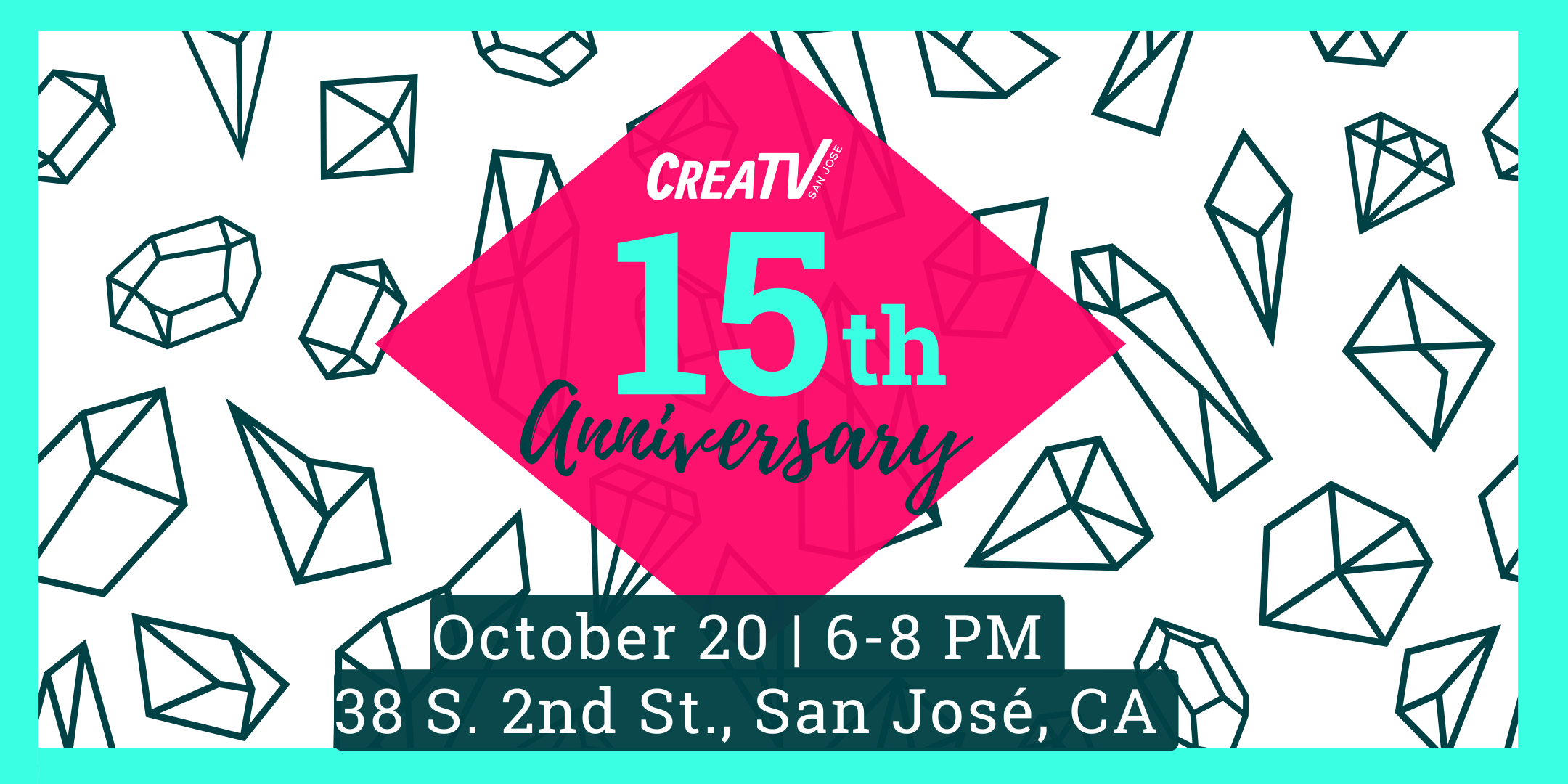 CreaTV San José is excited to celebrate its 15th anniversary on October 20, 2023, from 6pm - 8pm. Since its inception in 2008, CreaTV has served more than 20,000 youth and adults from systemically excluded communities, providing meaningful opportunities for media making and technology training. 
CreaTV's programs and services are committed to providing equitable media access for all. The successfully run programs, such as Summer Documentary Institute and DocuMentorMe serve youth and adults in San José and Silicon Valley, with a special focus on BIPOC (Black, Indigenous, and people of color) and underrepresented communities, who have faced significant challenges in accessing and participating in the media arts.  
From producing local content to offering media training, CreaTV continues to amplify the voices of the San José community. "For 15 years, CreaTV has elevated the voices and stories of those in the community that don't typically come to the forefront," said Chad Johnston, CEO of CreaTV San José. "We are grateful to the people of San José who have partnered with us, and we will continue to listen and respond to their needs through our impactful programs and services."  
CreaTV is a vital civic platform that brings the people of San José together and helps to build culture. "We hope our vision for CreaTV San José leads us into the next fifteen years with deeper community engagement and robust service," said Tanuja Bahal, CreaTV San José's Board Chair. "On behalf of CreaTV Board, I'd like to express our gratitude for our partnership with the City of San José and our community partners who support us in our journey. Congratulations to CreaTV on its 15th anniversary!" 
The 15th anniversary event will be celebrated at our new space, Open San José, where CreaTV community members, board members, partners, and staff will come together for a fun evening with engaging activities, entertainment, games, and much more.