CreaTV San José to Boost Tech Equity and Community Building in Downtown San José with $1M Knight Foundation Investment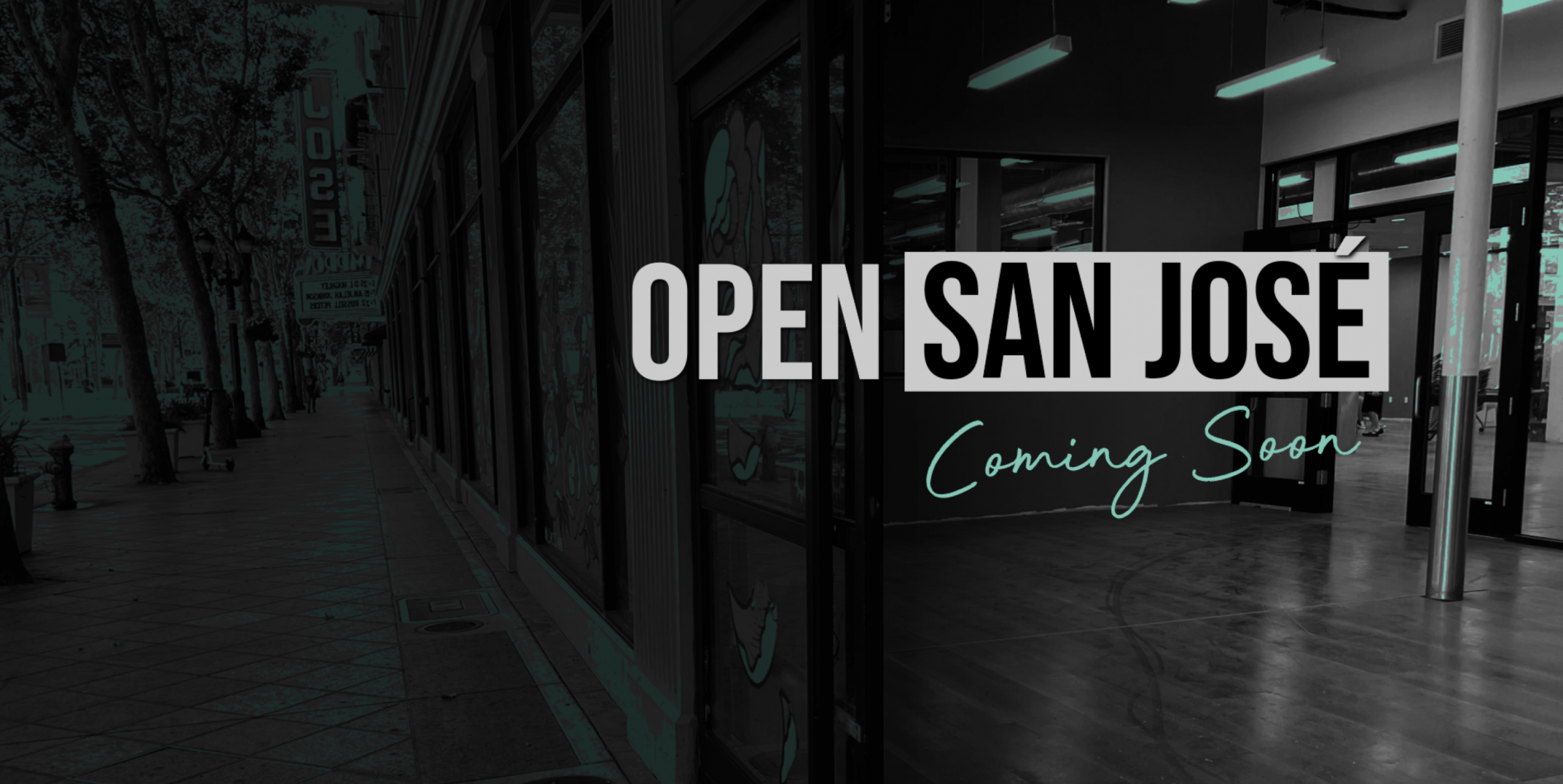 CreaTV San José announced today that a $1 million investment from the John S. and James L. Knight Foundation will be used to support development of Open San José, a new state-of-the-art facility that will feature hybrid spaces for virtual and physical events, including rehearsals, film screenings, community forums and educational activities. Knight believes this space will become a model for hybrid and virtual civic engagement in San José that will increase vibrancy and attachment to downtown.
Open San José, which will be an 18,000-square-foot community hub at 38 S. Second St., will also feature office space, art galleries and a large studio for local civic participation, culture and conversations.
These flexible spaces will be available to all community members and companies regardless of budget. With equitable access as a core principle of this project, CreaTV is dedicating 5,000  hours of low- or no-cost use of the facility and its technology to local nonprofits annually. Open San José will combine CreaTV's culture of community building with technology that facilitates collaboration to eliminate barriers that impede community engagement.
"Knight is excited about the prospects for Open San José to serve as a technology nerve center that's inclusive to all people in the community, providing support and civic engagement for San José's first physical and virtual gathering place," said Chris Thompson, Knight's San José program director.
"We're tremendously excited to be partnering with Knight Foundation on this project," said Chad Johnston, CEO of CreaTV San José. "We have been using media and technology to foster social change and create a more equitable media technology ecosystem for almost 15 years. This project is going to deepen our impact in the city and provide valuable services to hundreds of nonprofits and community groups that strive to make San José a city and community that works for everyone."
Knight's investment is focused  on building out Open San José's physical spaces and technology, adding staff to support an expansion of services, and creating engaging, collaborative programs to support these goals.
Open San José will help strengthen San José communities using media and technology, and will build capacity for organizations and individuals to share stories, get access to information, collaborate more effectively, and participate more actively in civic and cultural affairs.
"We on the Board of CreaTV are thrilled to see the vision of a hub for cross-sector collaboration, civic engagement and equitable access come to fruition with Open San José," said Sunny Claggett, Co-Chair of CreaTV San José's Board of Directors. "We believe that together with our community partners, Open San José will be both a convenor and a participant in building and sustaining a shared sense of community, purpose and prosperity."
CreaTV San José is partnering with a group of founding community organizations, each of which brings a set of competencies, networks and values that align with Open San José's vision to create an ecosystem like none other in this city. The culture and activation of the space will be co-curated and co-designed by CreaTV and its community partners. Current partners include Chopsticks Alley Art, LEAD Filipino, Northern California Public Media, San José Spotlight, Silicon Valley African Film Festival, and Works/San José.
Open San José goals include:
• Reimagine Community. Open San José's partnership and community engagement model is based on equity and social justice, focusing on the voices, stories and experiences of under-resourced communities.
• Develop Equitable Partnerships. CreaTV is designing governance, shared values and infrastructure in concert with partner organizations to ensure Open San José is built by and for the community.
• Create a Safe Space. Through intentional value setting, Open San José will be an environment for changemakers, where people feel safe being authentically themselves without judgment and with encouragement and support.
• A Sustainable and Replicable Model. As an innovator in community media, CreaTV envisions Open San José as a model that can be replicated in other communities.
Dedicated to creating transformational, sustainable change, Knight's commitment to this project builds on partnerships with other local nonprofits that support our local community in becoming a vibrant, thriving downtown destination.
Open San José will be a critical component in the revitalization of downtown San Josè, redefining how creative spaces are used to build community and make change, while bringing economic development, job growth and opportunities for San José residents and businesses.
"We're not just creating a space for the community in Downtown San José," said Johnston. "We're creating the opportunity to collaborate and leverage technology in new ways, so that we preserve the history and stories of our community and foster the next generation of storytellers."