CreaTV San José to Receive $20,000 Grant from the National Endowment for the Arts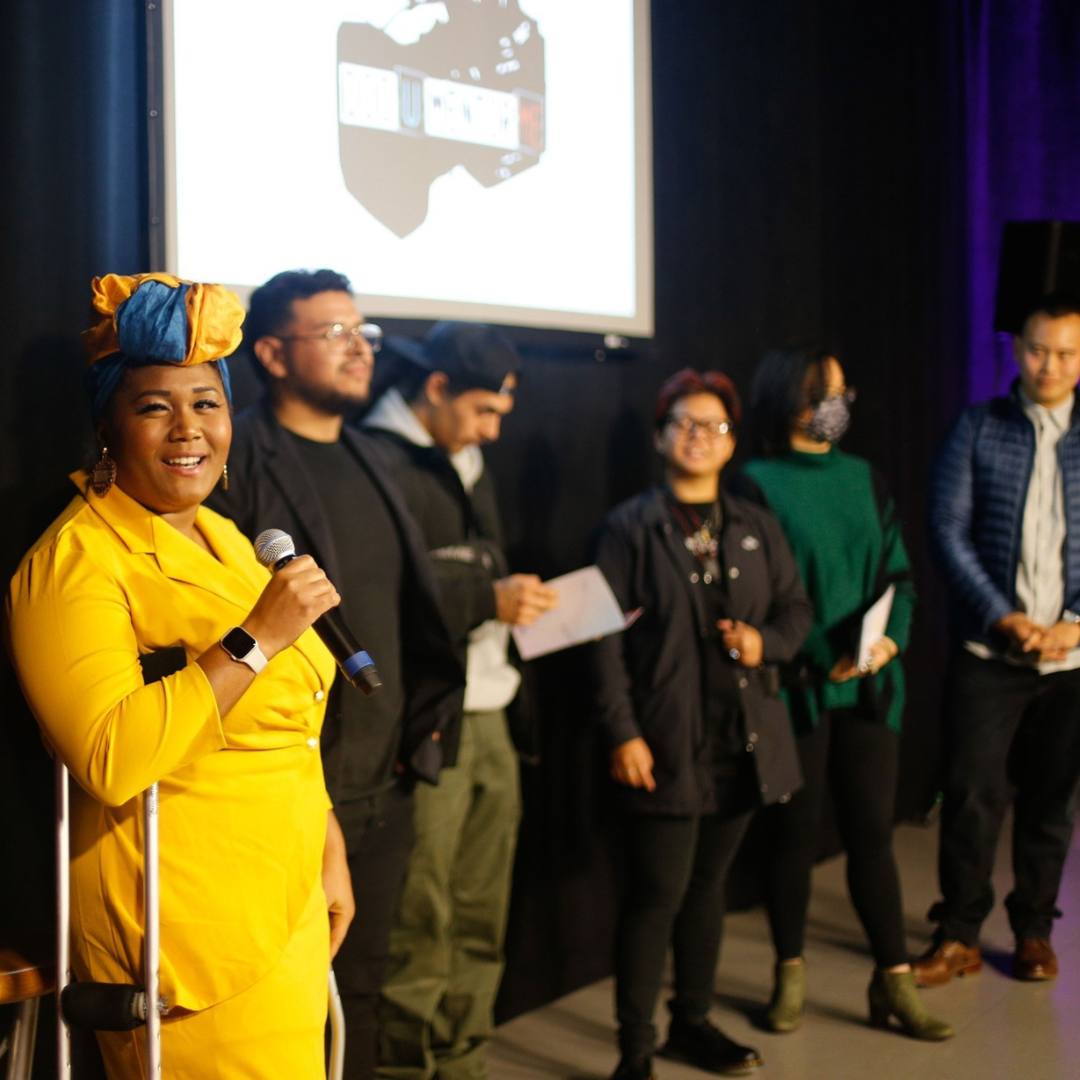 CreaTV San José has been approved for a $20,000 Grants for Arts Projects award from the National Endowment for the Arts (NEA) to support the DocuMentorMe program (DMM). This project will offer adults in Silicon Valley an opportunity to explore the creative art of storytelling by making documentaries, with priority given to BIPOC (Black, Indigenous, and people of color) community members, traditionally underrepresented community members, and low-income or working-class residents of San José and Santa Clara County. 
CreaTV's project is among 1,130 projects across the country, totaling more than $31 million, that were selected during this second round of Grants for Arts Projects fiscal year 2023 funding.  
"The National Endowment for the Arts is pleased to support a wide range of projects, including CreaTV's DocuMentorMe program, demonstrating the many ways the arts enrich our lives and contribute to healthy and thriving communities," said NEA Chair Maria Rosario Jackson, PhD. "These organizations play an important role in advancing the creative vitality of our nation and helping to ensure that all people can benefit from arts, culture, and design."  
CreaTV greatly appreciates this award from the National Endowment for the Arts. "With support from this grant, we continue to realize our vision for DMM by partnering with emerging media makers, diversifying the media landscape, and promoting equity within the media ecosystem," said Chad Johnston, CEO of CreaTV San José.  
The DocuMentorMe program participants receive free training and mentoring on the art of storytelling and basic documentary production, and then are given the opportunity to produce a 5-minute documentary on a topic important to them. Participants are supported by CreaTV's professional community staff and have access to resources including production facilities, equipment, training, and mentoring needed to develop their artistic and technical skills to continue their storytelling journey in making digital media. 
About the National Endowment for the Arts (https://www.arts.gov)   
Established by Congress in 1965, the National Endowment for the Arts is an independent federal agency that is the largest funder of the arts and arts education in communities nationwide and a catalyst of public and private support for the arts. By advancing equitable opportunities for arts participation and practice, the NEA fosters and sustains an environment in which the arts benefit everyone in the United States. For more information on other projects included in the NEA grant announcement, visit arts.gov/news.