CreaTV San José to Receive $25,000 Grant from the National Endowment for the Arts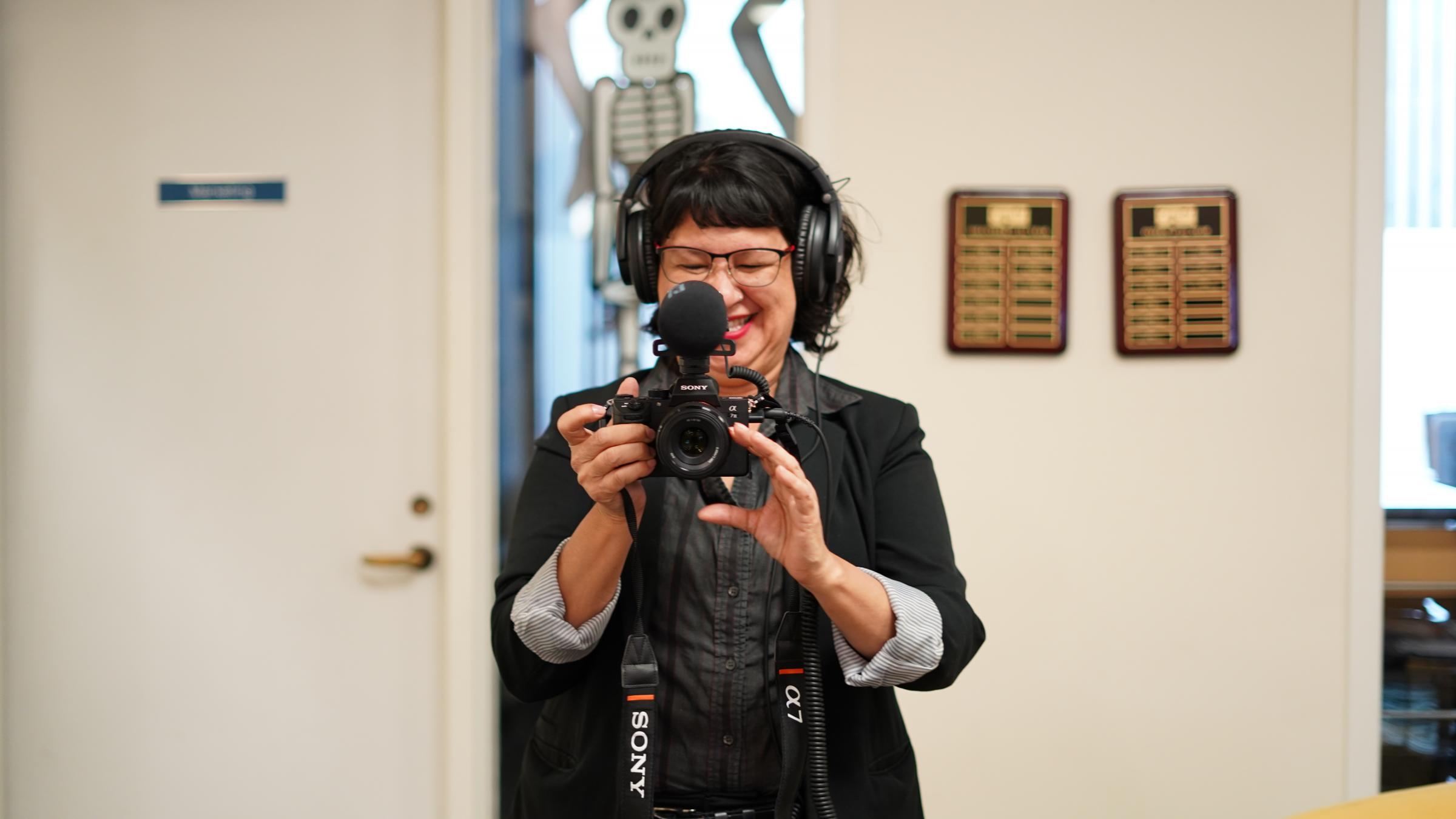 We're so excited to announce that CreaTV San José has been approved for a $25,000 Grants for Arts Projects award to support our DocuMentorMe program. This program will train and mentor 10 low-income, traditionally unrepresented community members in the art and science of documentary filmmaking. 
This project is among the more than 1,100 projects across America, and one of only 6 in San José, totaling nearly $27 million that were selected during this second round of Grants for Arts Projects fiscal year 2021 funding.
"As the country and the arts sector begin to imagine returning to a post-pandemic world, the National Endowment for the Arts is proud to announce funding that will help arts organizations such as CreaTV reengage fully with partners and audiences," said NEA Acting Chairman Ann Eilers. "Although the arts have sustained many during the pandemic, the chance to gather with one another and share arts experiences is its own necessity and pleasure."
"We could not be any more humbled and excited to receive this grant award," said CEO Chad Johnston. "This is a truly unique program in San José and is a path for creating a more diverse pool of emerging storytellers from BIPOC and other underrepresented communities." Participants of the DocuMentorMe program receive free training, use of equipment and software, and mentoring over 12 weeks to learn the basics of documentary filmmaking, and at the completion of the program, receive a stipend in support of their journey. In its third year, the program is also supported by the Applied Materials Foundation, the Silicon Valley Community Foundation, and Heritage Bank of Commerce.
San José and Silicon Valley are changing rapidly and disparity is increasing. DocuMentorMe helps to bridge the digital divide and foster conversations through artistic expression that would likely go untold. Our program helps community find confidence, connection, and an active voice through their experience in self-expressive media making. We help them become critical consumers and thoughtful producers of media. When communities feel safe and secure in creatively expressing and talking about themselves, their lives, and their opinions through the art of documentary making, they feel more empowered to take action about issues or challenges in their community and engage in civic discourse. Sharing stories from the underrepresented perspective helps others in the community understand and feel more compassionate about the issues that those communities face.
Applications for the 2021 DocuMentorMe program will open late this summer. Visit www.creatvsj.org and follow our social media for updates. Past projects from the program can be found on our YouTube page
For more information on the projects included in the Arts Endowment grant announcement, visit arts.gov/news.